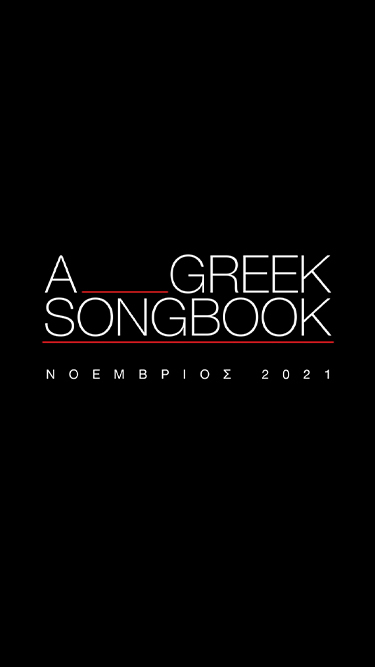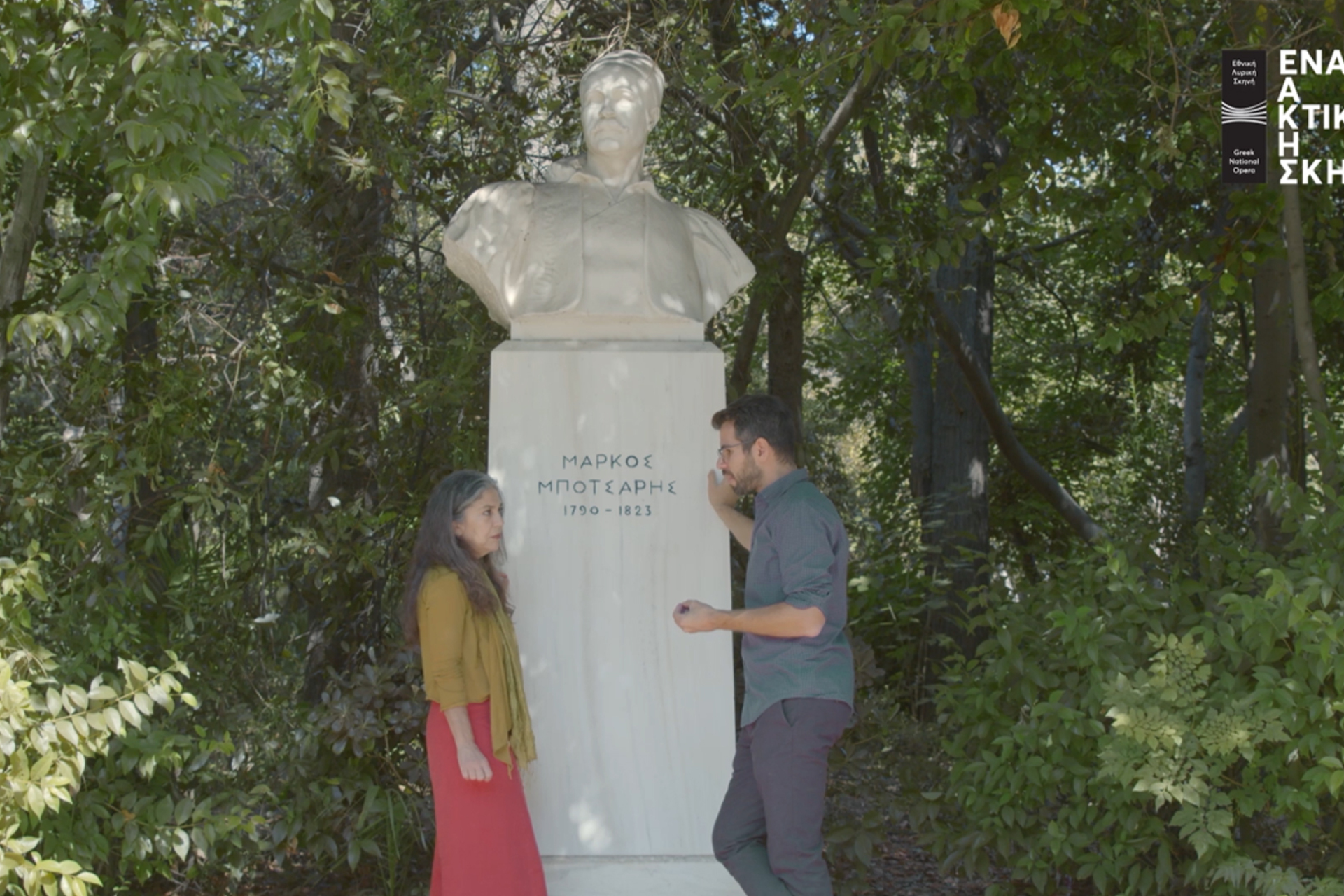 A Greek Songbook
KORNILIOS SELAMSIS - SAVINA YANNATOU
Expired
Description
Composer Kornilios Selamsis converses with Savina Yannatou about the great production of the GNO Alternative Stage A Greek Songbook, in the first video of the series "Conversations".


The Alternative Stage of the Greek National Opera presents the new ambitious production A Greek Songbook, a Greek collection of songs for the bicentennial of the Greek Revolution of 1821. Over 30 creators from the fields of art music and popular music and the performing arts create bold compositions, songs and images. A Greek Songbook will be presented in three concerts on the GNO Alternative Stage at the Stavros Niarchos Foundation Cultural Center on 19, 20 and 21 November 2021.


A Greek Songbook's creative team consists of: Yannis Angelakas, K.Bhta, Savina Yannatou/Harris Lambrakis, Foivos Delivorias, Sofia Zafeiriou / Georgia Karydi, Fanis Zachopoulos, Nalyssa Green, Dimitris Kamarotos / Amalia Moutoussi, Pavlos Katsivelis / MC Yinka, Apostolos Kitsos, Petros Klampanis, Lolek, James Wiley / Giannis Dionysiou, Dimitri Papageorgiou, Michalis Paraskakis, Vasilis Magouliotis, Pavlos Pavlidis, Giorgos Poulios, Euripides Laskaridis, Blaine L. Reininger, Filippos Sakagian, Michalis Siganidis / Theano Metaxa, Fotis Siotas /Thodoris Gonis, Nicolas Tzortzis, Marcin Habela, Martha Frintzila / Vassilis Mantzoukis, Nicoleta Chatzopoulou. Conductor: Nicolas Vassiliou. With the participation of the vocal ensemble chórεs and a fifteen-member musical ensemble.


This production, part of a tribute to the 2021 bicentennial of the Greek Revolution, is made possible by a grant from the Stavros Niarchos Foundation (SNF) [www.SNF.org]


Necessarily then do artistic operations imitate nature and art-works imitate things that exist in nature. — St Thomas Aquinas


Assembled in three concert programmes, the building blocks of the Songbook (themselves divided into three categories: songs, instrumental compositions and video art works) leverage a wide spectrum of creators from the fields of «art» and «popular» music, whose only common feature is the incompatibility (under normal circumstances) of their aesthetic and technical approaches. Without otherwise attempting to disguise its innate contradictions, the resultant material is being streamlined at the level of its sonic materialisation by the use of three instrumental quartets («folk», «classical» and «pop»), each with its own unique connotations, resulting in a confrontational configuration that endeavours to formally render the slew of heterogeneous streams commingled in the cultural and political crucible of 1821.


The project is founded on the common use by all participants of a body of curated historical material (texts, tunes or narrations) directly or indirectly related to persons and events of the Greek War of Independence - a fragmentary landscape of singing ruins, around which the descendants may build their contemporary superstructure.


Composer Kornilios Selamsis notes about A Greek Songbook: "A Greek Songbook is not a book. It is an assemblage of musical compositions, songs and images commissioned from music and performing arts workers as part of the Greek National Opera Alternative Stage's programming for 2021. The definition of this non-book as Greek is associated with the root of the word itself -Greece-, since exactly two hundred years ago this word was established as our national, geographical and spiritual conscience, if I may say so. It was precisely for this era, when Greece was established as a notion, that composers and other arts workers were called upon to reflect and create works at times based on association of ideas and distant, and at times referential and tightly attached to historical, poetic, musical or narrative sources. A Greek Songbook is therefore a gathering of people crafting art works. They all come from very different places. From different practices and ideologies. It is a gathering that doesn't intend to create a blend of each different person's own styles; on the contrary, it attempts to let the aesthetic frictions be visible and not mitigate sensory contrasts. The only practical limitations of the commissions had to do with each work's duration and the variety of means (instruments, objects etc.) that could be used during the live concert performance."