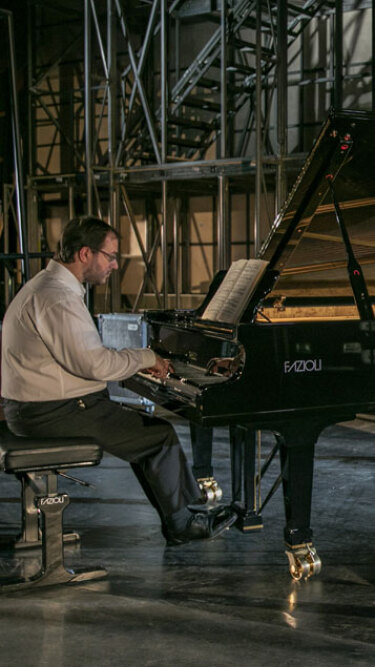 Opera
SΟΝΑΤΑ NΟ. 5 IN F MAJOR FOR VIOLIN AND PIANO, OPUS 24, "SPRING SONATA"
From to
Description
Ludwig van Beethoven's Sonata No. 5 in F major for violin and piano, Opus 24, "Spring Sonata"

One of Beethoven's most famous Violin Sonatas, Sonata No. 5, was posthumously titled Spring Sonata. This descriptive title was given by the publishers since this extroverted work gives off a spring mood and the joy of life through its melodic richness. The work is not only a tribute to spring but also an occasion for the celebration of the 250th anniversary of the emblematic composer's birth.

Michael Kolokotronis, Principal Second Violin with the GNO Orchestra, meets distinguished pianist Titos Gouvelis in the mysterious world of the GNO backstage, while images of spring in the city engage in a dialogue with Beethoven's sounds of spring.

Creative team – Cast
Violin Michael Kolokotronis

Piano Titos Gouvelis