Concerts
BEETHOVEN: PIANO WORKS
Expired
Description
The distinguished pianist Theodoros Iosifidis performs Ludwig van Beethoven's Sonata Νο. 11 as part of the 2020 GNO Alternative Stage Piano Festival, which was dedicated to Beethoven's piano music.
The 2020 Piano Festival of the GNO Alternative Stage, a great celebration for the "king of the instruments", returned for a fourth consecutive year with a unique tribute to Beethoven's piano music, on the occasion of the 250th anniversary of his birth. Eleven celebrated Greek pianists in five evening recitals and four emerging soloists in afternoon concerts featured the great German composer's 32 piano sonatas.
Filmed at the GNO Alternative Stage at the SNFCC on 6 November 2020.
In collaboration with the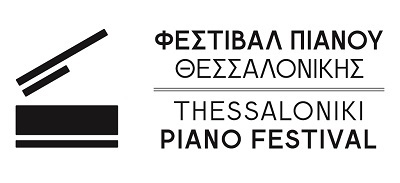 The "2020 PIANO FESTIVAL OF THE GNO ALTERNATIVE STAGE" is part of the framework of the Act "GREEK NATIONAL OPERA ALTERNATIVE STAGE FESTIVAL PRODUCTIONS" (MIS 5004053), under the code 2017ΕΠΑ08510107, co-funded by the European Regional Development Fund (ERDF) and by national funds. 


At a glance – Synopsis
Ludwig van Beethoven
Piano Sonata No. 11 in B-flat major, Op. 22
I. Allegro con brio
II. Adagio con molta espressione
III. Minuetto
IV. Rondo: Allegretto

The Sonata Op. 22 was written in 1799-1800 and was the eleventh to be published among the 32 sonatas composed by Beethoven for the piano. Besides the symbolism of the date, this work marks a consummation of the composer's first creative period – at least as regards the piano. From his next sonata on, one notes a great shift in style and form, both of which break significantly with the Classical tradition as bequeathed to him by his forebears.

The Op. 22 has never been especially popular neither among the public nor among pianists. It lacks the intense lyricism, overt theatricality and impetuous passions evident in other works by Beethoven. Nevertheless, we know that the composer himself was very proud of his creation. Indeed, it is a masterful development of the Classical sonata, not deviating at all from the form's framework: the four movements follow its rigorous architecture (fast – slow – minuet – rondo). What is surprising, besides the transcendent beauty and depth of the slow movement, is the extremely extensive elaboration of the main motives used by the composer and their building up to a large-scale work shot through with the joy and transparency typical of the Classical period. As Charles Rosen put it, this sonata is "Beethoven's farewell to the 18th century".

— Theodoros Iosifidis
Creative team – Cast
Theodoros Iosifidis (piano)